Instead of monthly, we are doing quarterly meals.
Below are our last two scheduled dates!
ALWAYS CHECK BACK here or our Facebook page TO CONFIRM DATES AND DETAILS!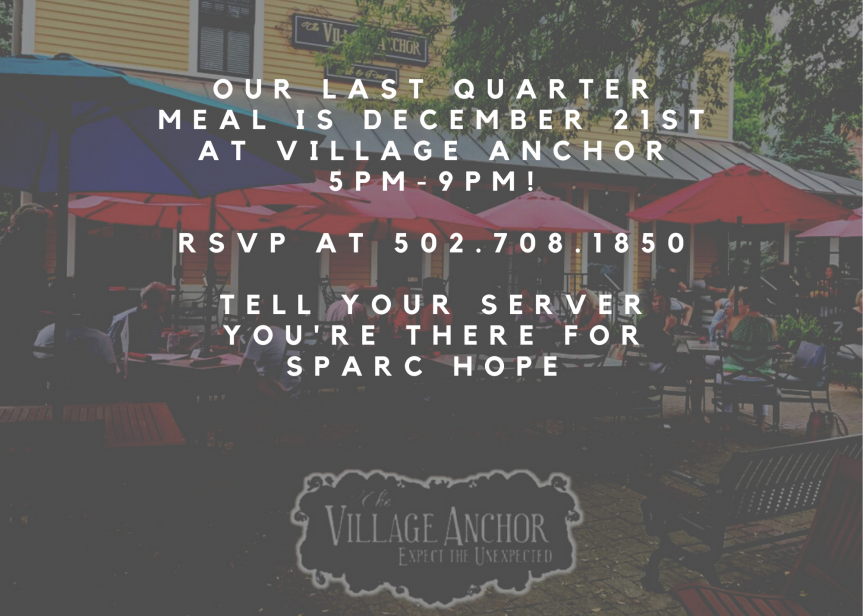 December 21, 2020 – Village Anchor
Don't forget about SPARC Hope's quarterly meal day, Monday, December 21st!
Safely dine in or order carryout! Your support helps single parents become self-supporting to achieve a better quality of life for themselves and their children. Just mention SPARC Hope when you dine in or carryout and up to 10% of your check will go toward helping each of our families In our program.
Call 502.333.9595 or visit https://www.villageanchor.com/ to reserve a table or schedule a carryout order now.