St Patrick's day has always been a lot of fun. Green clothing, shamrock crafts, and lots of good food! This year we thought we would celebrate St Patrick's day with a twist on the usual corned beef and cabbage, So for this week's blog, we are sharing a recipe for a Ruben Bake Casserole!! This dish combines the flavors of a delicious Ruben sandwich with the comfort and warmth of a homemade casserole. Plus casseroles are an amazing, easy way to feed the whole family!
(Recipe from Suzanne Boyce)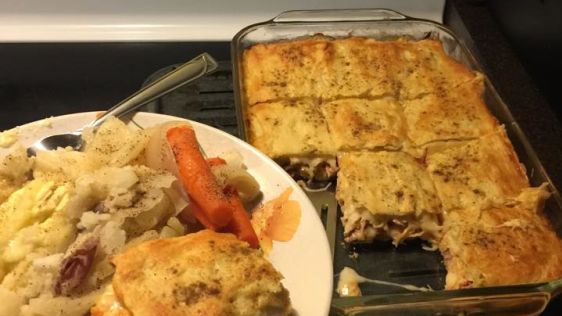 This recipe should take about 40 minutes and can serve up to 8 people.
INGREDIENTS
2 – (8 ounce) packages refrigerated crescent dinner rolls
1 lb. swiss cheese (sliced)
20 ounces corned beef (1 1/4 lbs. sliced deli will work)
1 (14 ounce) can sauerkraut, rinsed and well drained
2⁄3 cup thousand island dressing
1 egg white, lightly beaten
3 teaspoons caraway seeds (optional but it gives it that "rye bread" flavor)
DIRECTIONS
Unroll one tube of crescent dough into one long rectangle: seal seams and perforations.
Press onto the bottom of a greased 13X9 baking dish.
Bake at 375 degrees for 8-10 minutes or until golden brown.
Layer with half of the cheese and all of the corned beef.
combine sauerkraut and dressing; spread over beef, top with remaining cheese.
On a lightly floured surface roll out and press together seam of second tube of crescent dough in a 9X13 rectangle then place over cheese.
Brush dough with egg white and sprinkle with caraway seeds.
Bake for 12-16 minutes or until heated through and crust is golden brown.
Let stand for 5 minutes before cutting. And ENJOY!!
CLOSING THOUGHTS
We hope you all have an amazing St Patrick's day and that you enjoyed this recipe as much as we did!
We would love to hear some of your ideas or recipes in the comments!
Please connect with us on Facebook and Instagram and tell us your thoughts!