Volunteers breathe life into a small non-profit. Here at SPARC Hope, we run on a four-person staff, only two of which are full time employees. You may ask how do we keep our pantry up to code, our records up to date, thank our donors, plan events, and everything else that goes into running an organization, all while taking care of our clients?  The answer is volunteers.
SPARC Hope has an AMAZING volunteer staff. They have their own roles and responsibilities which are vital to our organization. Many of our volunteers work in the office several days a week.
We love to get to know our volunteers. We want to know their skill sets and hobbies, to find the right role for everyone. It's important that our volunteers enjoy what they are doing, take pride in their work, and get a sense of fulfillment from what they do.
A great example of this would be Christy, one of our volunteer staff members. Christy found us online and came to a tour to learn more about serving with us. We sat down to discuss our volunteer needs and found that she had recently retired from Kroger, in which she worked for corporation for 30+ years. Christy is now our Pantry Coordinator. She is able to use her years of experience and knowledge to not only keep up with our food pantry but improve it as well. If you have not been in to see our food pantry, you should stop by for a visit because it is pretty impressive, and Christy is a big part of that.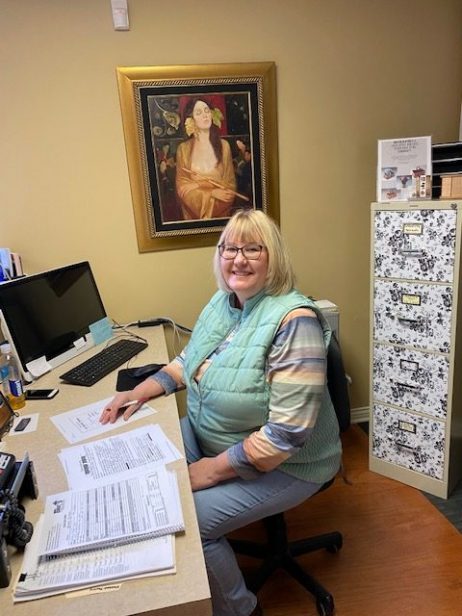 We also have Patrice, who comes in three days a week like clockwork, to work our front desk. She greets all visitors, logs all our incoming and outgoing donations, works pantry appointments with our clients, and so much more.
Penny comes in twice a week to file paperwork, log volunteer hours, send thank you cards, and make phone calls.
Elizabeth comes in several times a month to help us with bookkeeping and tracking donations.
The point is, we would not be able to do what we do with out our amazing volunteer staff. In addition, our volunteers get a sense of fulfillment and belonging. They take pride in their work and feel accomplished in their roles.
If this sounds like something you would like to be a part of, please visit our volunteer page. We would love to work with you!
You can also check out our volunteer opportunities on Volunteermatch.