Looking for a quick and easy recipe without having to run to the grocery store? What if I told you that you probably have several dishes available to you with some basic staples from your pantry? Growing up we called these "Pantry Recipes" because most, if not all, of the ingredients are items we generally always had in the pantry. These are great for when you haven't made it out to the grocery store and don't want to spend the money going out to eat or ordering a pizza. So here are three pantry recipes you can try at home.
Chicken Pot Pie (with a corn bread crust)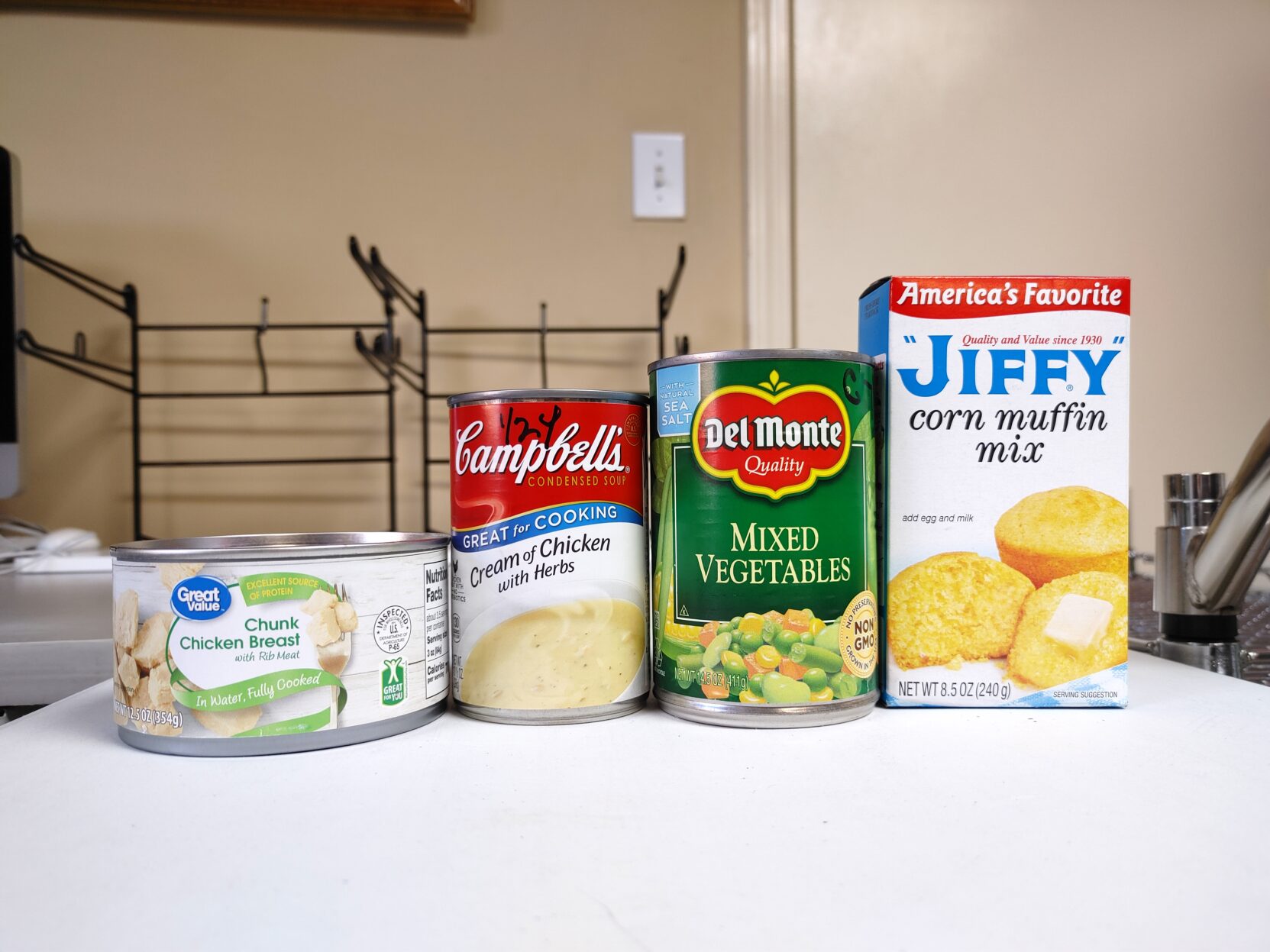 Ingredients: 
1 can of Chicken
1 can of Cream of Chicken Soup
1 can of mixed vegetables
1 box of Jiffy Corn Muffin Mix
1 egg
1/3 cup of milk
Directions: 
Preheat oven to 400.
Drain your chicken and mixed vegetables.
In a large bowl, mix your canned ingredients together. Once combined, transfer mixture into a greased pie pan.
In another bowl, combine your Jiffy mix, egg, and milk. Stir until combined then pour your cornbread batter on top of your chicken mixture.
Place your pie in the oven and bake for 15-20 minutes or until your crust is golden brown.
ENJOY!
Southwest Chicken Pasta Salad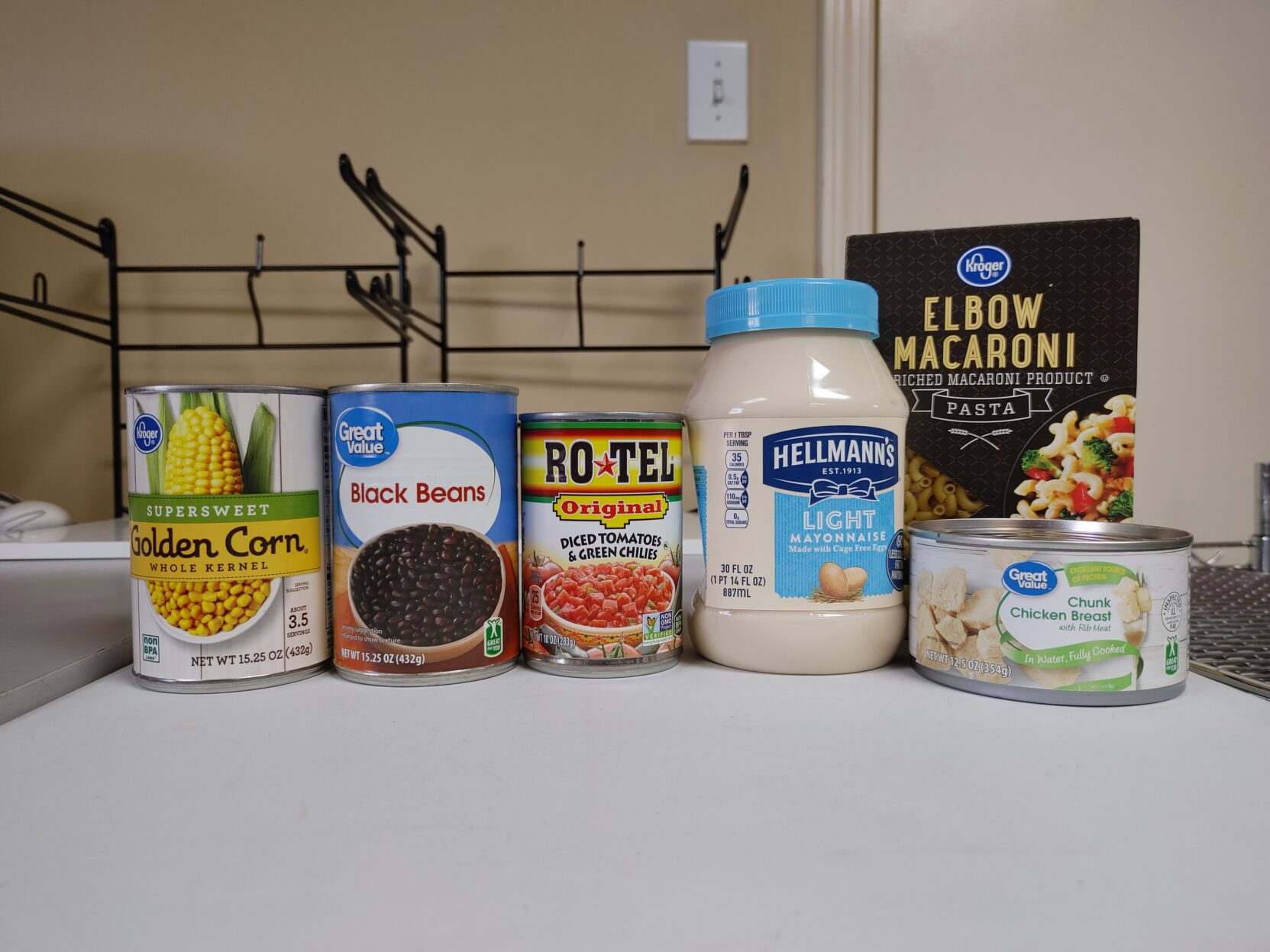 Ingredients:
1 can of Corn (drained)
1 can of black beans (drained)
1 can of diced tomatoes (w/ green chilies optional) (drained)
1/2 cup of mayonnaise
1 can of chicken (drained)
1 box of macaroni noodles (or whatever noodles you have on hand)
Directions: 
Cook the noodles as directed on the package. Drain and set aside.
In a large bowl combine noodles. canned goods, and mayo and stir. (If too dry, add more mayo.)
Salt and Pepper to taste.
Enjoy hot or cold.
Tuna Noodle Casserole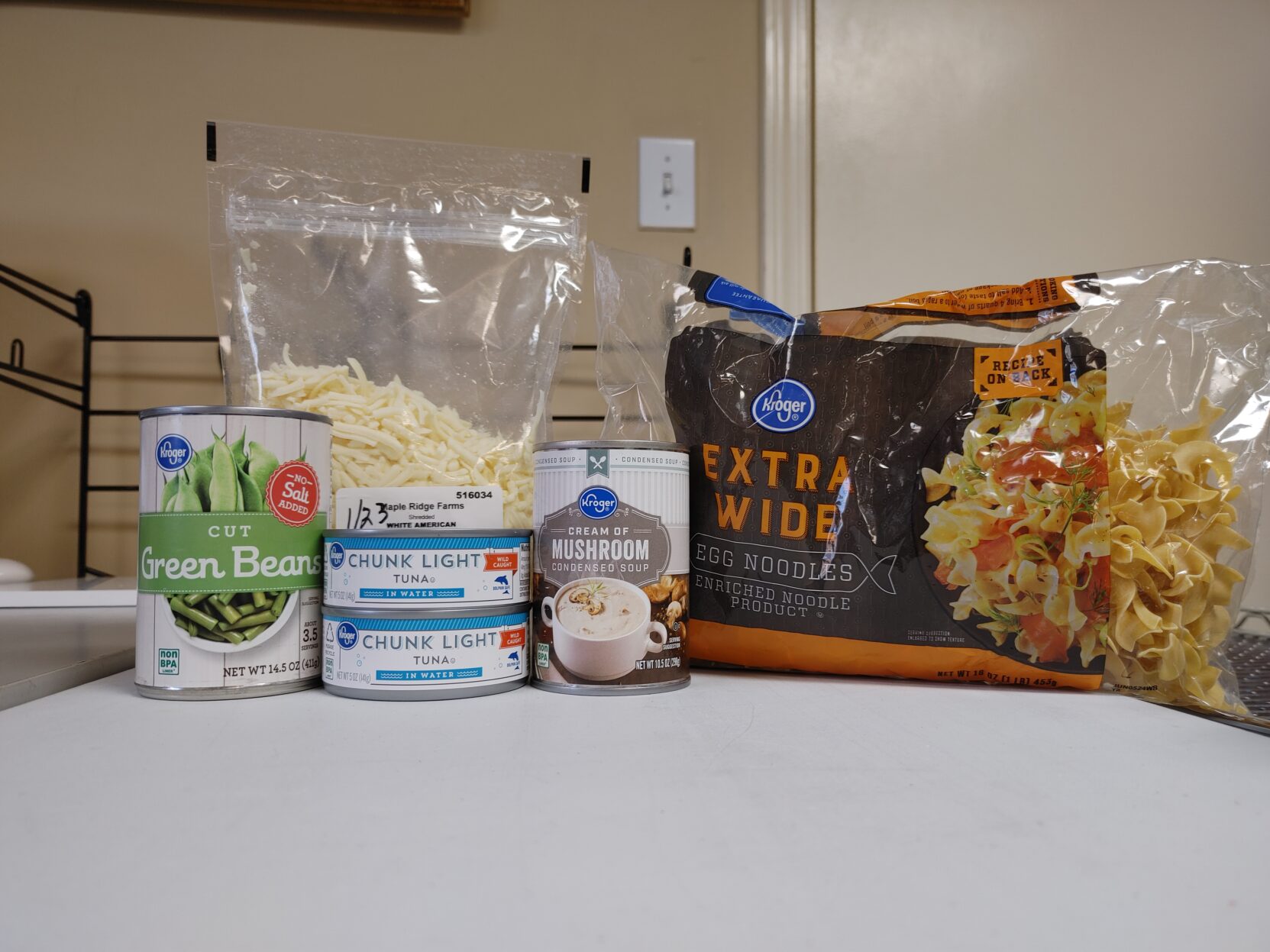 Ingredients: 
1 can cream of mushroom soup
2 cans of tuna (drained)
1 package egg noodles
shredded cheese
1 can of green beans (drained) (optional)
Directions:
Preheat oven to 350 degrees.
Cook egg noodles as directed on the package. drain and transfer into a casserole dish.
Add drained tuna, drained green beans (if desired) and mushroom soup to the dish. Stir until combined.
Top with cheese.
Bake for 15 – 20 minutes or until cheese is fully melted.
Enoy!
Other ways to connect
We hope you enjoy these Pantry Recipes! Please connect with us on Facebook and Instagram and tell us your thoughts!
Check out some of our other blog posts here, for tips and tricks for single parents, budget hacks, inspiration and more information about what we do here at SPARC Hope.