Vision
We will be known as a premier resource for single parents that enable and empower them to become self-supporting to achieve a better quality of life for themselves and their children
Goals
Break the poverty cycle through better life choices and higher education
Develop clients into contributing members of society
Cultivate ongoing volunteer and donor support
Develop resources through partnering with other non-profit organizations, government agencies, educational facilities, churches etc.
Increase organizational awareness throughout the region
Mission
Our purpose is to provide support, encouragement and guidance to single parents in the pursuit of identifying life choice options that enhance their opportunities for career advancement and independence.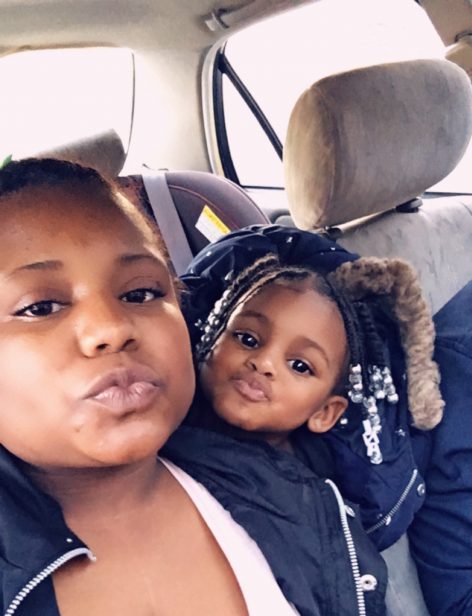 Meet Alisha!
She is our youngest parent in our program.
We interviewed Alisha to see how Sparc Hope was helping her and to dig a little deeper into who she is outside of Sparc Hope.
When did you start with SPARC Hope?
            I started my journey with SPARC Hope in the fall of 2018.
What are your career goals?
             I plan to be a Licensed Psychologist working with youth and adults.
What did you find was the most difficult part of being a single mom prior to becoming a part of SPARC Hope?
             Having and finding support was the most difficult, being a single mom. Just a phone call, text, or just a helping hand would make a big difference to a struggling single mom that's juggling school, work, and trying to raise a god-fearing child. 
Click here for her full interview. 
Learn how you can help more parents like Alisha.
What We Do
SPARC Hope, Single Parent Resource Center, serves single parents who are struggling to make ends meet and who are willing to make the extra effort to help secure the future for themselves and their children. We are also a liaison between resources and services for single parents in our community. SPARC Hope is not welfare or charity, but rather a hand up. Our goal is to uplift the Spiritual, Physical and Emotional needs of single parents. We want to empower single parents to seek a better quality of life through pursuing a higher education, allowing them to become self-supportive through a new career. We understand the road to the American Dream is often full of obstacles, ones we are trying to alleviate.
Why We Continue
In 2019, MCRC decided to undergo a re-brand. However, the only thing that is changing is our name, SPARC Hope (Single Parent Resource Center). We want people to know that we serve single fathers and single mothers in the Kentuckiana area. Our purpose is to continue to provide support, encouragement, and guidance to single parents in the pursuit of identifying life choice options that will enhance their opportunities for career advancement and independence. With our rebrand, we hope to continue to reach more people in communities that were not aware of our services and to help create a better quality of life for parents and their children.  
How We Began
Bob Cherry, Senior Pastor of Northeast Christian Church, challenged 100 members with what he called a Kingdom Assignment. The Kingdom Assignment in short: Take $100.00 and change the world. When Sheila Day received her challenge she ultimately felt that God was laying single mothers on her heart. Her first step was to send out 50 letters asking friends and family to match her $100.00. She wound up receiving $15,000 back. With that she rented her first space which would become Mom's Closet Resource Center (MCRC).
Since its humble beginnings in 2003 MCRC has changed and grown into a multi-faceted program. We are dedicated to helping single mothers break the cycle of poverty in their own families by encouraging them to engage in higher education. We at SPARC believe the only way to become independent is to strive for excellence through education. 
When doing our strategic planning for 2019, we decided it was time to Re-Brand.  In doing our research, we determined the need was still great in our community to assist single moms, but realized that the need to assist single dads was on the rise.  We also wanted to shed the thought that our organization was a clothes closet.  So, with lots of help, we finally landed on SPARC Hope, Single Parent Resource Center.  We revealed our new name at our Breakfast of Champions on 7/23/19.  Dawne Gee was our guest speaker, and WAVE 3 captured our reveal!  Excited to see  what  our future holds!
Bridge Program
SPARC Hope partners with the TAPP, TeenAge Parenting Program, to begin our BRIDGE Program. We want to connect with teenage single mothers in the hopes of encouraging them to move onto higher education
Career Coaching
We are excited about partnering with Kentucky Career Center. We will be offering additional services through Career Planning.
Life Plan
WE DO NOT TAKE WALK-INS.
All services are by appointment only.
The Life Plan is reserved for single parents who are…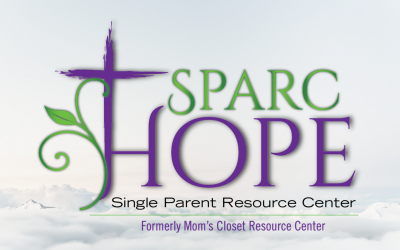 What changes have you had to make with COVID- 19? I have had to finish the rest of my nursing degree at home, which to say the least has been...
read more
Restaurant Nights
In 2020 we will focus in on 4 restaurant night!  Check out details be clicking below!
Next night to join us is in June!  
Yearly Gala - A Night of Inspiration & Sophistication
Join us on August 20, 2020 at the Olmsted! 
Tours - Your Journey Begins Here
SPARC Hope will holding monthly tours.
They will be from 12-1.  (April will be a Facebook Live Tour at 10:30a.m)
General Donation
Monetary Donations – To make a Financial Donation to SPARC Hope, use the Donate Button below. We are a Federal Non Profit under section 501(c)(3). SPARC Hope will send out tax statements at the end of the year!
Support A Single Parent
If you would like to Support a Single Parent, a full year is $2400; half a year is $1200. Use the Donate Button below. We will send out tax statements at the end of the year! Will keep you updated on moms in our program through newsletters and annual reports!
Volunteer
We have many ways to volunteer at SPARC Hope. One of the biggest ways to help is by coming to work in our food pantry. This is one of the largest resources that we have for our single parents.
Become a Volunteer Today
To assist in making your volunteer experience the best it can be, please fill out the Volunteer Application and send back to Mary. For all volunteer opportunities, you can contact Mary Martinez at 502-245-9899, ext 207 or mary@sparc-hope.org
Learn More
Single Parent's Closet Resource Center