Fall is such fun time in the city of Louisville, especially for families with little ones. We thought we'd make it easy to learn about the family friendly events all in one place. Here are some fall family fun events in Louisville (or close by) this season.
1. Joe Huber's Family Farm
Pumpkin Picking – 2421 Engle Road, Starlight, IN 47106
Families can take a wagon ride out to the patch to find the perfect pumpkin! There's also live music on the courtyard and plenty of fun for the kids.
The picking season is from Sept. 17 to Oct. 31.
U-pick pumpkins are $0.50 cents per pound at a $5 minimum per pumpkin. Always call ahead for availability 812-923-5255.
2. St. James Court Art Show
The St. James Court Art Show – 1387 S. 4th Street, Louisville, KY 40208
The autumn show draws approx. 250,000 visitors who come to purchase unique handcrafted items.
The show runs from Oct. 4 through Oct. 6.
Admission is free and will go on rain or shine. No pets allowed.
3. Jack O' Lantern Spectacular
Jack O' Lantern Spectacular – 1080 Ampitheater Road, Louisville, KY 40214
More than 5,000 carved pumpkins line a 1/3-mile walking trail, illuminated at night as an art show.
The show runs from Oct. 8 through Nov. 3. Organizers are offering timed ticketing on Friday and Saturday nights.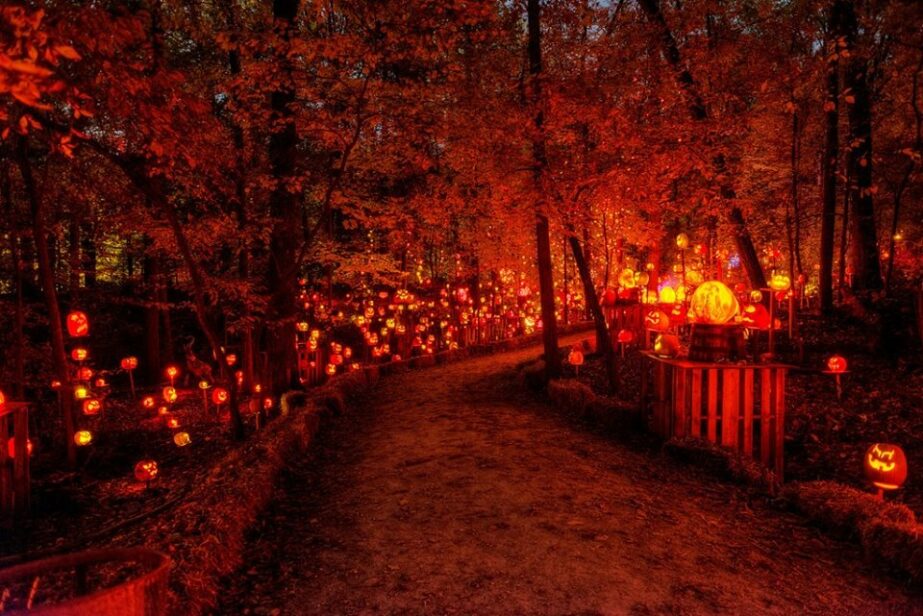 4. Sauerbeck Family Drive-In
Sauerbeck Family Drive-In – 3210 D.W. Griffith Lane, LaGrange, KY 40031
The drive in will be turned into a Trunk or Treat, then feature a family friendly Halloween movie. Several weekends in October.
Admission is $25 per carload. 6:30 – 9:30p.m.
5. Louisville Zoo's Largest Halloween Party
"The World's Largest Halloween Party – 1100 Trevilian Way, Louisville, KY 40213
Guests can enjoy the zoo magically transformed into a living storybook with costumed characters.
The party is from kids 11 and under. It runs from Oct. 3 to Oct. 27.
Special tickets are required or all guest 3 and older.
6. Louisville Halloween Parade & Festival
Louisville Halloween Parade & Festival – The Highlands on Bardstown Road
The Louisville parade has been named on the top 10 Halloween parades in the country by the Travel Channel. The festival offers craft booths, food and live entertainment. Don't forget your costume!
The free festivities take place on Oct. 5.
7. Gallrein Farms
Gallrein Farms – 1029 Vigo Rd Shelbyville, KY 40065
The farm has so many fun activities like a free petting zoo, Hayrides to the Pumpkin Patch, Corn Maze, Train Rides, and SO much more. There are also food trucks and sweets served in the cafe.
Fall fun starts on September 17th and continues through the rest of the season.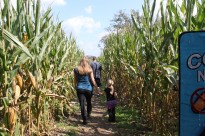 8. Trunk or Treat
There are a number of trunk or treat's that take place all over the city for the majority of the month of October. Louisville Family Fun made an entire article on Trunk or Treat's in the area. You can find it Here.
Other ways to connect
We hope you enjoyed our list of Fall Family Fun Events in Louisville! Please connect with us on Facebook and Instagram and tell us your thoughts!
Check out some of our other blog posts here, for tips and tricks for single parents, budget hacks, inspiration and more information about what we do here at SPARC Hope.